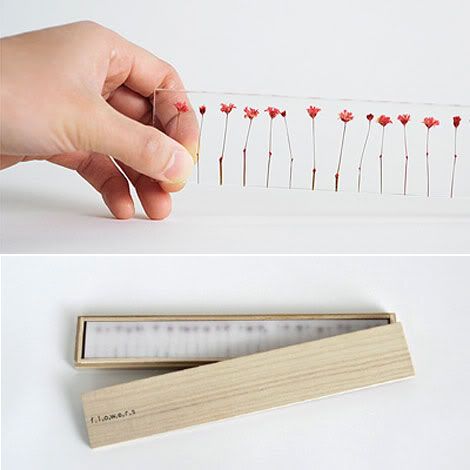 This ruler reminds me of Kenzo's Flower… probably the singular use of the poppy / red flowers. Each flower has been painstakingly hand positioned 1cm apart from the other. The entire ruler handmade. No wonder the huge pricetag but really, beautiful to behold.
One of those lemmings… because I doubt I can bear to use it. *What and risk scratch marks?!*
Seen via Lushlee, sold at Generate Design.